Skip to Content
Close
Health & Safety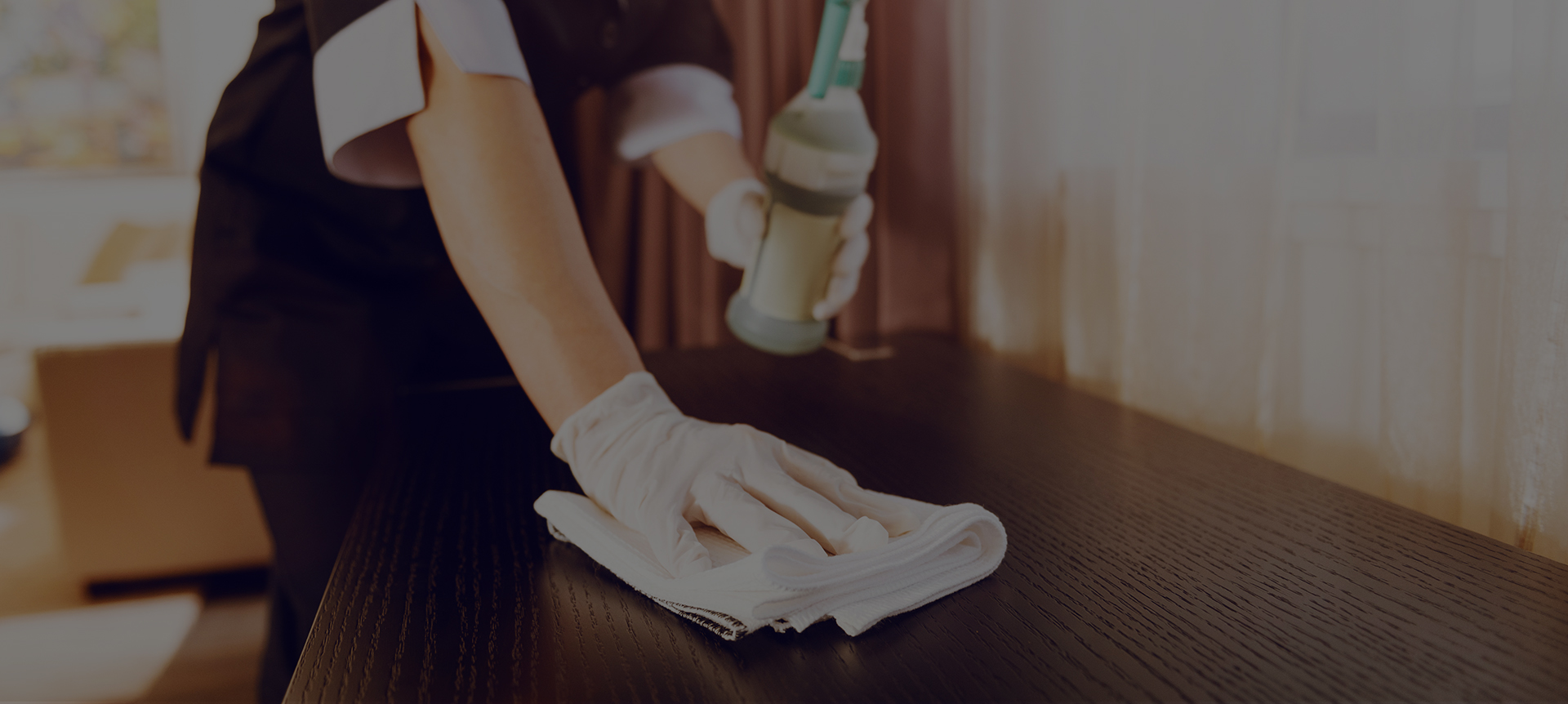 Our Cleanliness Policy
Our Hospitality & Health Promise
We are excited to welcome you to our premier suites. Whether you have been safely trailblazing through the past year or just dipping your toe into travel again, we are happy to be your choice for your getaway. To ensure a safe and worry-free stay we want to share our Hospitality & Health Promise. We will continuously evolve our operations as guidelines shift to ensure the comfort and safety of all our guests.
A Contactless Experience
Our hospitality experience is enhanced by technology to support physical distancing, such as text messaging to the hotel for needs, paperless payments, streaming your own content on in-room entertainment systems as well as wellness content available in rooms.
Gathering at a Distance
To ensure each guest receive a safe amount of personal space, our distancing protocols include signage and markings to indicate safe distances, and capacity restrictions according to county guidelines. All team members are required to maintain a distance from guests and each other during all interactions and where possible have contactless exchanges.
Healthy Team Members
Hoteliers' daily ritual includes a meeting each day. We use this time to ensure all team members are healthy and ready to provide you with the best experience, and have installed an increased number of hand sanitizing stations.
Frequently Asked Questions
What are Granduca Austin procedures and policies related to Coronavirus (COVID-19)?
We are closely monitoring the situation and complying with the recommendations set forth by the Centers for Disease Control and Prevention and local health officials. Additionally, we have enhanced our already stringent cleanliness and hygiene standards and policies. When staying with us your getaway will look a little different, but one thing that will always remain is the joy of being away and taking that time to reconnect. To welcome a worry-free stay, we want to share our Hospitality & Health Promise. As guidelines shift, we will continue to evolve our operations in accordance to government standards.
If I decide to cancel my trip, what is your cancellation policy?
All current and new reservations made directly with the hotel can be canceled without penalty up to 24 hours in advance.
For reservations made via online travel agents or other third-party travel professionals, please contact your booking provider for information on their policies.
For further questions or reservation assistance please call 512.306.6400 or email aus-frontoffice@pacifichospitality.com.
What precautions does Hotel Granduca Austin take?
Our cleaning team has been briefed and trained on proper cleaning procedures to ensure the prevention of the COVID-19 virus. We clean our public facilities more frequently than recommended by CDC guidelines. Our cleanliness and hygiene standards and policies include:
Enhancing and increasing the frequency of sanitation of commonly touched objects such as handrails, door handles, TV remotes, elevator buttons, phones, etc.
Comprehensive cleaning and sanitation of guest rooms between stays.
Training staff to recognize signs of COVID-19.
Additional signage throughout the hotels reminding guests and employees of healthy practices.
Educating our team members on steps they should be taking to keep themselves safe and healthy, including the expectation to stay home if they don't feel well for any reason.
Are all the outlets open at your property?
DINING OUTLETS:
Visconti Ristorante & Bar is open daily for breakfast (Brunch on Sat & Sun), lunch, and dinner from 7am to 10pm.
The Veranda is open with limited service to enjoy. Please use Visconti Ristorante & Bar to-go options for your Food & Beverage desires.
Fitness Center: For your convenience, the fitness center is open 7 days a week, 24 hours a day.
Pool & Whirlpool: The Pool Bar is offering limited service. Guests can either place their order at the Visconti Bar or via phone at the pool. All menus can be viewed HERE. Whirlpool is open. Pool hours are 9am to 9pm.